Thank you for contacting Bedard's Roofing Company, a representative will contact you shortly.
Residential Roofing Services
We have been proudly serving Maine & New Hampshire for 60 years!
Residential Roofing Services By Bedard's Roofing Company
house
Roof Inspections
Regular roof inspections can help spot potentially fragile or leaky spots on your roof before they become massive and expensive repairs later on
house
Roof Replacements
If simple repairs aren't enough, then it's time for a full replacement or re-roof. This is more practical than repairs if your roof has reached a certain age and the best course of action is to restrengthen it
house
Roof Repairs
Never underestimate any type of damage on your roof, as it can quickly spiral out of control. From the smallest leaks to the biggest storm damages, trust Bedard's Roofing Company to handle it
Brands We Stand By
More Americans have relied on GAF shingles than any other brand, and for good reason. With the best products and the strongest warranties, you and your roof are covered!
Go Back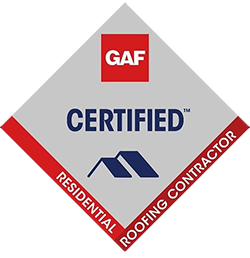 We Are GAF Certified Contractors
When you hire a GAF Certified Residential Roofing Contractor, you have access to lifetime limited warranties with the best coverage in North America. With only 7% of roofers being GAF Certified contractors, we meet a professional standard of excellence and are up-to-date with the latest technologies.